INFORMATION ONLY MAILBOXES
Sometimes you need an easy way to relay information to your callers – like your address, website, hours of operation, or directions – without needing to transfer to a live person or voicemail. You might need to set up a phone number with an announcement message letting them know whether an event or upcoming game is cancelled due to inclement weather. Your media company may want to set up a fun "easter egg" where a phone number displayed in your show, film, or video game can be called by your real life fans.
You can make this happen with an information only mailbox from AccessDirect. We provide you with a local or toll-free number that will play an automated phone recording which can either repeat or disconnect the call after playing. We can even program an announcement message option directly into your auto attendant, giving your callers information to frequently asked questions – freeing up time you would have otherwise spent answering repetitive questions.
We'll even record your information only greeting at no additional charge – all we need is the script you'd like for your callers to hear, and your preference of a female or male voice. Read on for more information and real world examples of how a listen only mailbox helped some of our customers, and how they may be able to help your business!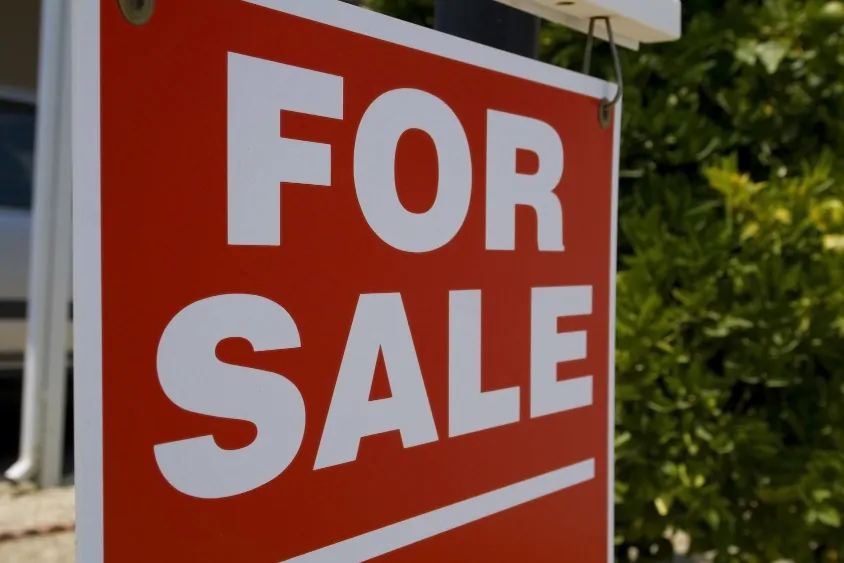 Case Study: Real Estate Agency
Recently, AccessDirect received a call from a real estate agent who was overwhelmed by a quickly growing business. They had more phone calls than the staff was able to handle. Most of the callers were asking the same questions about various properites. The agent was spending all of their time on the phone answering basic questions, instead of getting out of the office and showing homes. The agent wanted to find a way to share the property information, while still giving the feeling of a human connection. That's when AccessDirect entered the picture.
We built a program that allows callers to enter in the house number they are interested in and then hear an automated phone recording of the agent giving information about that particular house. Each property has its own phone messaging system. Now our customer doesn't have to spend their entire day on the phone answering the same questions over and over again, and they can focus on showing properties and meeting with clients.
Gain More Time in your Workday
A lot of the calls you take during the day are probably after the same basic information that you find yourself giving out repeatedly. Those calls not only take up a lot of your time but cause a lot of aggravation.  How many times have you been in the middle of important work when you suddenly need to stop to answer the same question you've answered a hundred times before from a caller?  Not only does that affect your focus, but it can lead to a ruder tone with your customers than you may intend.
Why not let an information only mailbox from AccessDirect handle those inquiries for you?  As part of an auto attendant, we can set up extensions that are dedicated to answering the types of questions you often get that you don't want to have to continue answering yourself.  Here's an example of a simple automated phone message announcement system that is like what we've created for a lot of our customers:
"Thank you for calling Acme Tax Services.  For our Hours and Location, press 1.  To find out if we are currently taking new clients, press 2.  To speak to a representative, please press 3.  This greeting will now repeat to allow you more time to make your selection."
The first two options can be programmed to go directly to an answer to these common questions without you having to take a phone call, while the 3rd option to speak to a representative still allows a caller to speak with you – but about something other than those commonly asked questions about your business.
This automated phone message announcement system will answer those questions without you ever hearing the phone ring – allowing you to focus on your work, and cutting down on distractions and the irritation that comes from repeating yourself all day.  What's more, the message can be easily re-recorded at any time should any of your information change. A satisfied customer and more time for you: what's not to love?
A SOLUTION THAT WORKS EXACTLY THE WAY YOU NEED
We can set up a phone messaging system either as a single phone line or as an extension option within an auto attendant system and can further customize the programming to meet your specific needs.  Do you want callers to hear an information only greeting and then have the option to leave a message?  No problem!  Want to give callers an option to press a button after the message plays and then have their call transferred to your cell phone?  We can do it!  Get in touch with us today, and start seeing your workday become more productive with our automated phone message announcement system!
BENEFITS OF INFORMATION BOXES
Free professionally recorded greeting
Get information to customers when you aren't available
Cut down on answering frequently asked questions yourself
Promote media campaigns, sale properties, and more
Play store hours and directions or other information
Custom menus for selecting information only greetings
Saves time and money
Available Information Only Mailbox Solutions